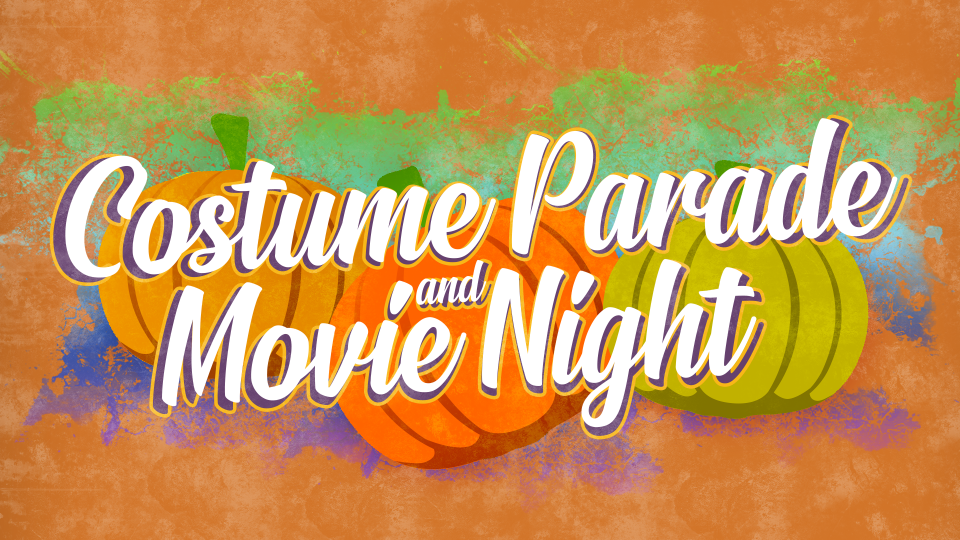 Friday, October 30, 2020, 5:30 PM - 8:30 PM
Join us in the FMC parking lot for a spooktacular Costume Parade & Drive-In Movie showing the family-friendly classic, Monsters, Inc.!
Before the movie we will have a costume parade starting at 6:15 p.m. and the movie will be shown at sunset. We will have a DJ all evening prior to the movie and we ask that you wear family-friendly costumes for the parade.
Please plan to arrive no later than 5:45 p.m. to claim your parking spot. Feel free to decorate your vehicle with child-friendly Halloween decorations to add some festive flair. We will also ask everyone to keep an open parking spot in-between your vehicle and others for social distancing.
Monsters Inc. is a cute movie about monsters who collect screams from human children in order to power the monster's world and accidentally come to love and protect a human child. Parents can use this movie to encourage conversations that help children think about how much God loves and protects them.
The whole congregation is invited to come and participate. To claim your parking spot, or for more information, please fill out the form below.
SIGN-UP