Caring Ministry
---
I give you a new commandment, that you love one another. Just as I have loved you, you also should love one another.

John 13:34
About Caring Ministry
FMC's Caring Ministry is dedicated to helping those who are going through difficult times in their lives. We are called to love, to bear one another's burdens, to comfort and care in times of need; and there are many groups in our church who have answered this call. Will you be one of them? Find out how!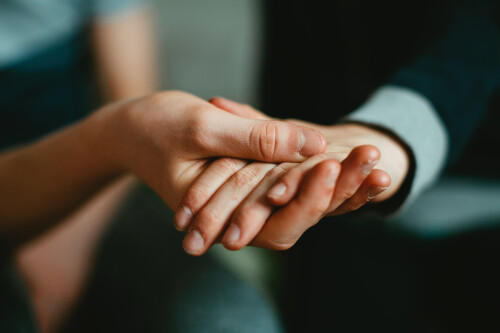 SUPPORT
Our grief and cancer support groups formed in the church with the realization that community makes a difference when facing difficulties. When we share our struggles, we realize that we don't face our problems in isolation and we become more aware of the presence of God.
SERVICE
Sometimes all you need is that little something extra; whether it's a much-needed piece of medical equipment or a home-cooked meal, members in our congregation have generously donated their time to provide the simple things that make difficult circumstances a little more bearable.
For more information about our caring ministries & support groups, please contact Director of Caring Ministries Kellie Taglioli at (936) 756-3395 Ext. 135 or