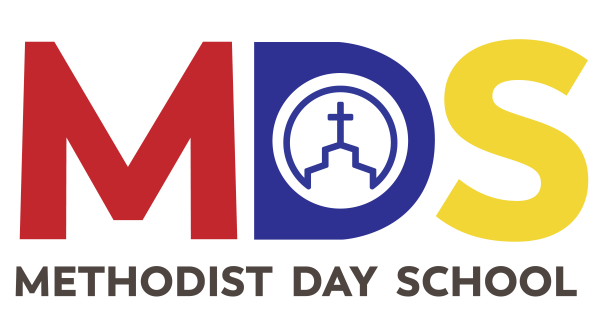 First Methodist Conroe - Methodist Day School
4308 W. Davis Street
Conroe, Texas 77304
936-494-1840
fax: 936-539-6064
---
FALL REGISTRATION FOR
METHODIST DAY SCHOOL
OPENS TO Church Members
FEBRUARY 6, 2022 Public- FEBRUARY 8, 2022
The Methodist Day School offers preschool and kindergarten classes for children ages 1 year through 5 years. Our program is designed to provide a Christian atmosphere for the cognitive, physical, social/emotional, and spiritual development of children. Classes begin in August and go through May. Registration for Fall 2022-2023 school year will begin on January 25th for Current Day School families. Registration will open for the Congregation on Sunday, February 6th from 9 AM until 11 AM in the Day School Office. Registration opens to the public on Tuesday, February 8th at 8 AM in the Day School Office. If you would like more information on the Day School, please call the Day School Office at (936) 494-1840. Openings fill up quickly, so be sure to sign up early.
**See Below how health guidelines have changed since Covid**
DOWNLOAD 2022/2023 PARENT HANDBOOK
You will receive updated information via email or mail in mid- August. If you need to contact us please call the Day School office at (936)494-1840 and leave a voice mail or you can email us at .
About the Day School
Methodist Day School (M.D.S.) is a Christian preschool for ages 12 months through kindergarten located in First Methodist Conroe. The Day School operates Monday through Thursday 9:00 a.m. to 2:30 p.m. from September through May (following the Conroe Independent School District calendar as closely as possible). Morning and afternoon extended care program is offered. (see times below)
M.D.S. has provided quality experiences for children for over three decades. Our program is designed to provide a Christian atmosphere for the cognitive, physical, social/emotional, and spiritual development of children. M.D.S. serves children of all races, nationalities, and religious creeds, ages 12 months through Kindergarten.
Emphasis is placed on developing each child's self-esteem and the fulfillment of their highest God-given potential. The staff is experienced in working with young children and receives training in the field of early childhood education throughout the school year. They value the needs of each child and strive to provide opportunities for each child to grow spiritually, emotionally, physically, intellectually, and socially.
During the school year many events and activities are planned for the children such as Pumpkin Patch, Thanksgiving Feast, Pictures with Santa, Pajama Day, Puppet Show, Nana Puddin, Police Department, Fire Department, Houston Children Museum Planetarium, and Splash Day.
TUITION & FEES
Tuition is based on 9 months and is divided into nine equal payments. Tuition is the same for each school month regardless of holidays or absences. Monthly tuition is due by the 5th of each month. Kindergarten and PreK are required to pay first month tuition by May of the current school year and last month's tuition is due by the first day of school. A 10% sibling discount is offered on tuition and 50% for extended care only. There is no discount on Kindergarten tuition.
Full Registration fee is required at the time of registration for all PreK and Kindergarten classes.
*All advance payments of registration fees and tuition are non-refundable. (NO EXCEPTIONS)
Two Days

Three Days

Four Days

Tuition (monthly)

$220.00

$330.00

$440.00

Registration

$180.00

$200.00

$240.00
Late Pick-up Fees apply after 2:30 p.m. = $25 per Child
We offer extended playtime on MTWTH before school from 8:00 a.m. to 9:00 a.m. and after school from 2:30 p.m. to 5:15 p.m. The extended program may be used on a regular basis or as needed. There is a one time $25.00 non refundable registration fee.
Morning

8:00-9:00 a.m.

Afternoon

2:30-5:15 p.m.

First Child

$10.00 per day

$20.00 per day

Second Child

$5.00 per day

$10.00 per day
Late Pick-up Fees apply after 5:15 p.m.
If a parent is late picking up, a $25.00 late fee per Child will be charged. An additional $25.00 will be added per child for each 15 minutes increment thereafter.
In a Christian, safe and healthy environment, our school provides many opportunities for large and fine motor development, active and quiet times, and cooperative as well as individual play. Well-equipped classrooms with learning centers are designed to help young children learn through discovery and play. An outdoor playground and gym give children opportunities to develop their motor skills.
GOALS:
Our teachers help each child become a self-reliant, secure child of God by showing children they are loved and accepted as individuals. Through guidance and a caring discipline, our staff fosters a positive self-concept in children.
Safe Sanctuary Policy
Leaders in our Children and Youth Ministries must adhere to First Methodist Conroe's Safe Sanctuary Policy which includes a background check. All adult Nursery employees are CPR and First Aid certified.