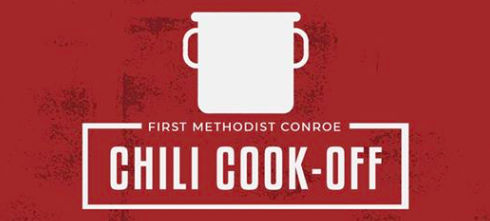 Come join us for a fun afternoon with your church family on Sat., Nov. 16th from 3:00 p.m. to 5:00 p.m. We will have a petting zoo, rock climbing wall, train, gladiator jousting, bounce house and of course lots of delicious chili.
There are two ways to participate in the chili cook-off. You can COMPETE as an individual or a team. Or you can CONSUME by sampling chili from each of the cook teams. We hope you will join us!
Let us know you will be coming to the event, or that you will be entering the chili cookout, by filling out the form below.