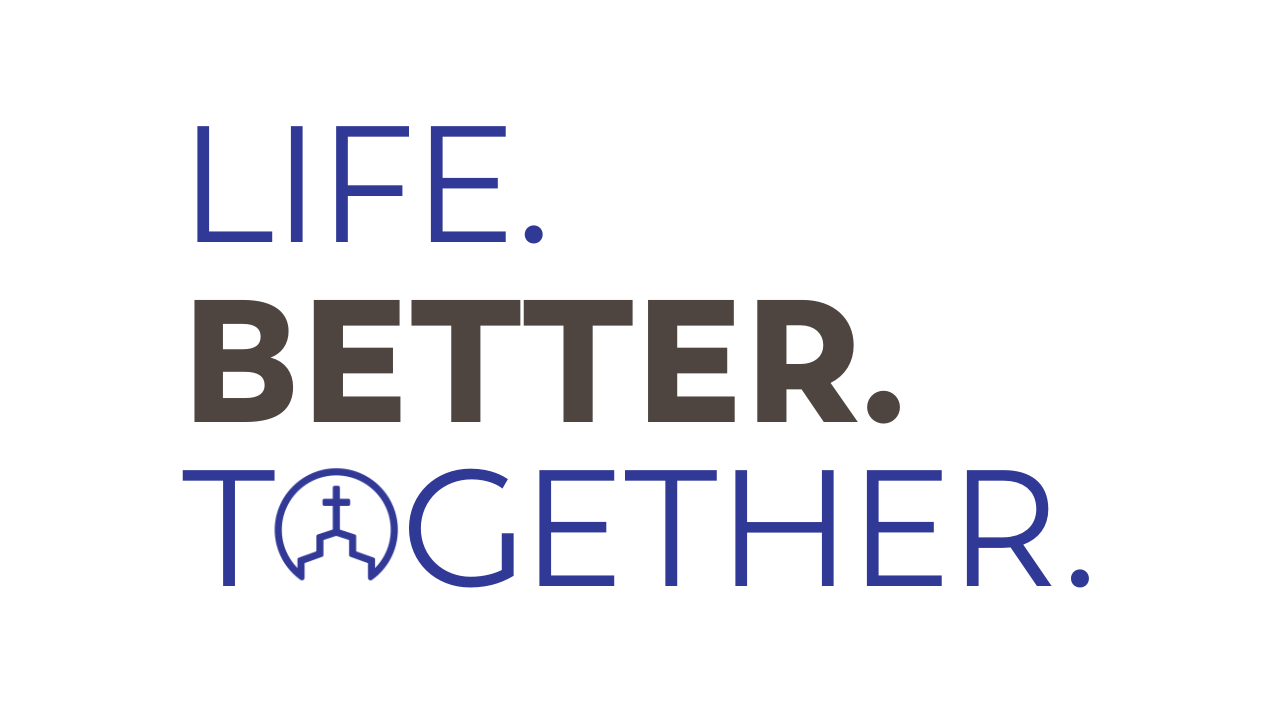 OUR MISSION: TO MAKE DISCIPLES OF JESUS CHRIST.
OUR VISION: INVITE ALL TO EXPERIENCE LIFE. BETTER. TOGETHER. THROUGH A RELATIONSHIP WITH CHRIST AND OTHER BELIEVERS
MOTIVATION: LIFE. BETTER. TOGETHER. We believe Jesus makes life. better... in fact, following Him, he leads us into a kind of good life that is beyond our thinking and imagination. We also believe that the abundant life into which Jesus leads us is not best experienced individually but instead, Better. Together. This Together life is what it means to be a church...At FMC, we: WORSHIP, GROW, SERVE, GIVE and WITNESS TOGETHER.