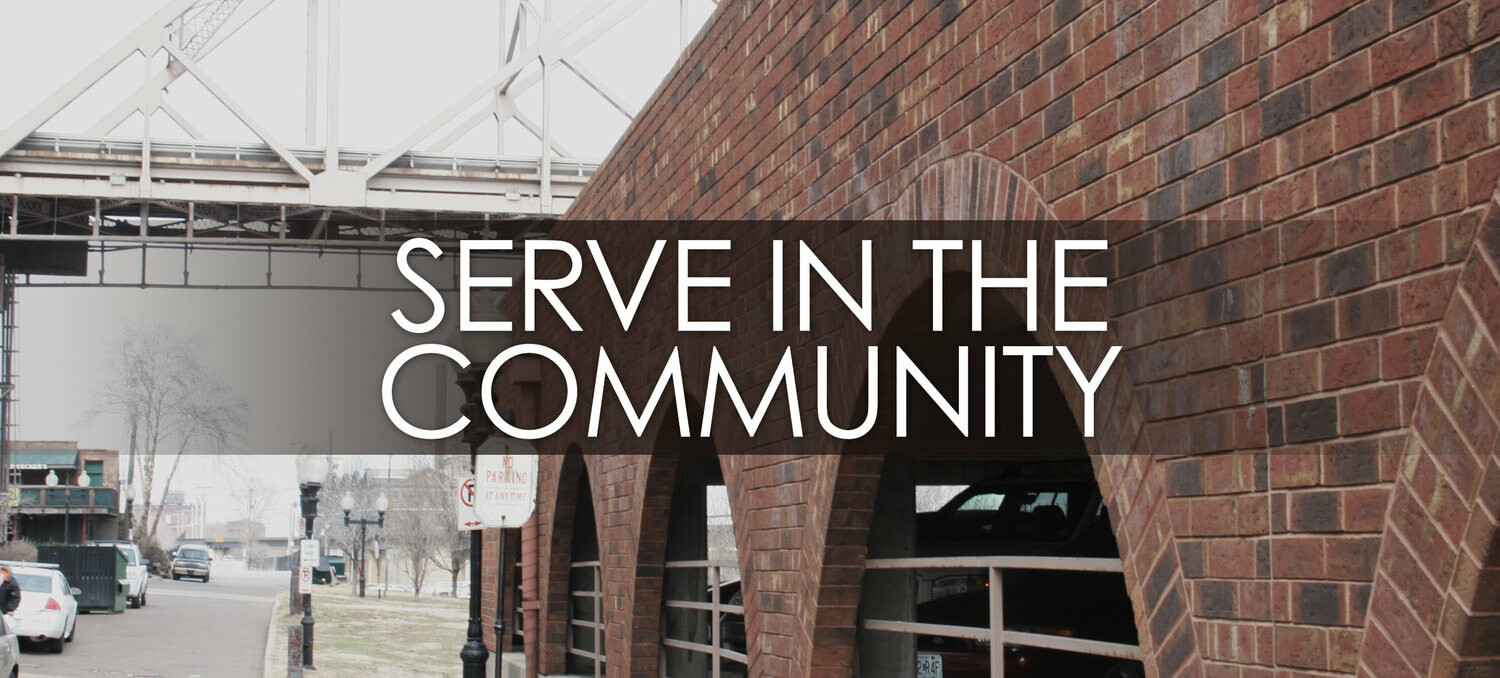 At FMC, we recognize the importance of responding to the needs of others (acts of compassion) and righting the wrongs in our society (acts of justice). Doing so, we are able to reflect God's presence and love for one another. Our Compassion Ministries and Justice Ministries are devoted to helping our community in various ways to assist those in need spiritually and physically. Read about the many ways FMC is involved and see how you can make a difference.
For more information about getting involved with one of the ministries below, contact Rev. Janet Stilwell at
---

Ministries of Compassion

Crisis Assistance Center (CAC)
CAC is a non-profit organization that serves residents who are experiencing financial crisis and are at risk of possibly having their utilities disconnected or facing an eviction from their home. The center employs caseworkers who evaluate the needs of each client and help direct clients to appropriate services both within and outside of the center. CAC services to clients include access to a food pantry, support from case managers and social workers, and participation in the Hand Up program. Hand Up focuses on moving those near the poverty line into a place of greater self-sufficiency through budgeting, resume building, education, and counseling.
Our church has been a partner with CAC since its inception. The vast majority of funds that we provide to those in need in our community are decimated through a team of lay people who office out of CAC. Working in collaboration with CAC helps the church know that the money we give will be used in a way that moves individuals and families forward in life.
Ways to serve at the Crisis Assistance Center:
Serve as a team member on Wednesday mornings
Help in the food pantry
Help in the resale shop
Donate beans and rice to church on the second Sunday of each month
Donate items for the Resale Shop by dropping them off at CAC
Salvation Army
Every month, various teams from our church visit our local Salvation Army and provide homemade chili, bread, and cookies for lunch to those who are homeless. Serving at Salvation Army allows those who serve to experience God's calling to help those in need. Join us at our next serving opportunity at Salvation Army happening on the first, third, and fifth Friday of each month.
Ways to serve at Salvation Army:
Help with one of the cooking teams
Donate hygiene and bedding items by dropping them off at the Salvation Army
Ring a Salvation Army Bell during the Christmas season
Operation Christmas Child
Each year, our congregation collects small hygiene items and toys to pack in shoeboxes that are sent all over the world to children in need along with a message of hope rooted in the Gospel.
Ways to serve through Operation Christmas Child:
Provide items to fill one or many boxes
Provide several items of one particular type
Help to collect boxes from other congregations in the area
Help load boxes so they can be transported to the next relay station.
American Red Cross Shelter-FMC
In times of natural crisis, our church has opened its doors to those who have been forced out of their homes because of high water or other weather damage. Due to our own construction, we will not be able to host a shelter in 2017, but may be called upon to do so in the future.
Ways to serve at American Red Cross Shelter-FMC:
Help with set up and break down of the shelter
Serve as hosts to those who are staying in our building
Texas Annual Conference Committee On Relief (TACCOR)
The Texas Annual Conference provides training and opportunities to serve during natural disasters through TACCOR. The Mission Depot located in Conroe distributes relief supplies and coordinates with disaster response teams where assistance is needed.
Ways to serve at TACCOR:
Volunteer to be a disaster responder
Provide support for the depot
Potential future mission to the border
Provide support for the depot by taking and/or reviewing relief supply kits. Required contents for the kits can be found here.
Ministries of Justice
Adopt-A-School: Sam Houston Elementary School
Throughout each school year, FMC provides support and appreciation to our adopted school, Sam Houston Elementary. As a community, we value the importance of supporting one another. Fortifying our relationships with our local schools helps ensure the success of each student. FMC works to connect with Sam Houston on various activities and events.
Located at 1100 North Thompson, Sam Houston Elementary is a Pre-K through fourth grade campus and part of the Conroe Independent School District.
Ways to serve at Sam Houston Elementary:
Be a weekly Reading Partner for an assigned child, small group or class
Provide hospitality during special school activities
Provide special treats for the teachers during in-service days and holidays
Help teachers prepare their classrooms and organize materials
Assist with Girls on the Run, a running program for girls in third and fourth grades
Identification Ministry
FMC's Identification Ministry provides assistance to individuals needing to acquire an official state ID. For various reasons, such as homelessness, incarceration, or even robbery, an ID can be lost. Because an ID is necessary to acquire a job or collect benefits such as Veteran's benefits, our ID team is specially trained to help such individuals reclaim this incredibly important resource. This team also offices out of the Crisis Assistance Center on Tuesday and Thursday mornings.
Ways to Serve in the Identification Ministry:
Meet with clients
Transport clients
---