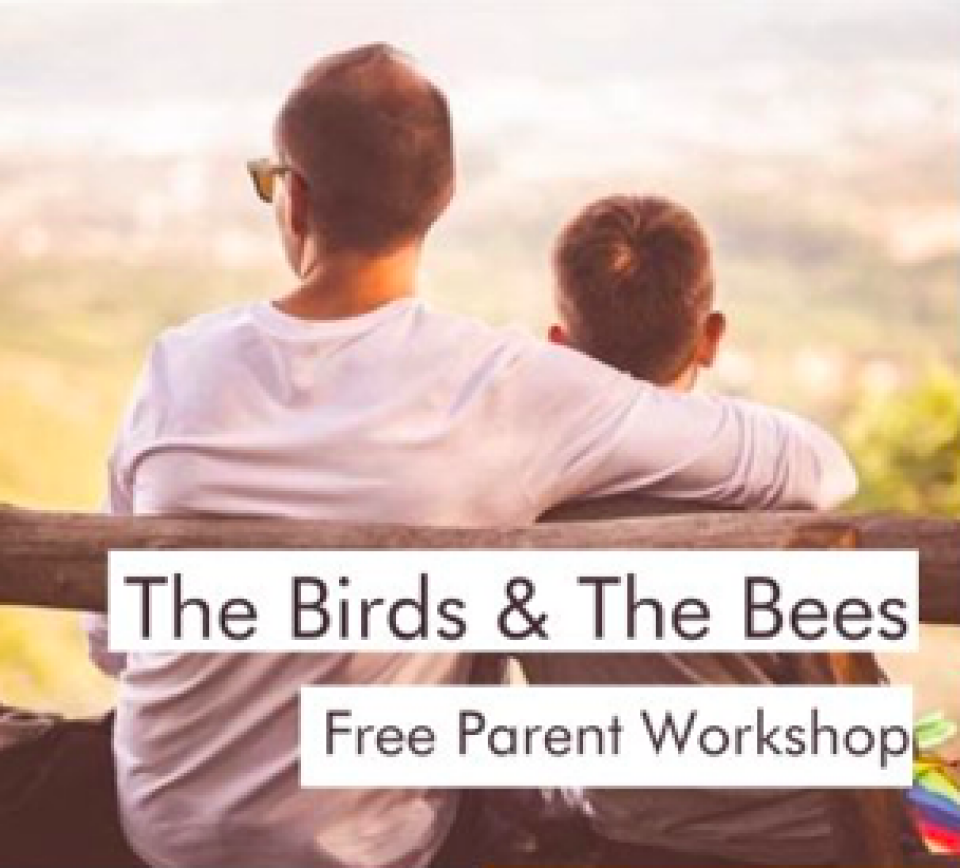 Sunday, March 24, 2019, 4:00 PM - 5:30 PM
Let's talk about 'the talk'
Megan Michelson with The Birds & The Bees will lead a live program that encourages and equips parents to have age appropriate conversations with their young children about sex. Where do babies come from? How is that baby going to get out of there? The Birds & The Bees want parents to answer these questions when their kids are asking them in order to create a foundation for future conversations.
What parents will gain from this workshop
In today's sex saturated culture, the idea of "the talk" at age 13 is too late. This workshop will help you to replace that one talk with several smaller talks so that your kids can hear your voice and values.

This workshop will help you be prepared and have a plan for when the questions start, because it will be sooner than you think!

The live program walks you through the six- step strategy that takes you from the early preschool years to preadolescence.
Many parents come to this program nervous and intimidated about this topic and leave feeling encouraged and empowered! This workshop is intended for parents of children and pre-teens. Childcare will be provided.
SPEAKER: Megan Michelson, Director of The Birds & The Bees
DATE/TIME: Sunday, March 24th @ 4pm
LOCATION: FMC Asbury Room
CONTACT: Contact Bryan Moore at for questions.